1, 2 and 3 Bedroom Apartments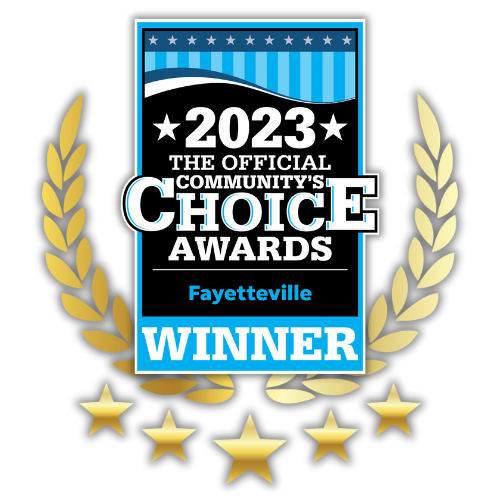 APARTMENTS IN FAYETTEVILLE, NC
Our sophisticated, modern apartments in Fayetteville have been designed to offer a pure and timeless simplicity that works well for both families and individuals. You'll find that our thoughtfully designed one bedroom, two bedroom and three bedroom apartment styles emphasize open, flexible spaces, allowing you to easily tailor the apartment's functionality to your own personal sense of style. Here, the very highest quality in modern materials work together harmoniously to create a sleek and elegant look and feel throughout and ensure that your apartment will serve you as well as it suits you.
Rental Rates include: water, sewer, trash, high-speed Internet, basic/expanded cable, intrusion alarm and washer/dryer in each apartment home.
ONE BEDROOM APARTMENTS IN FAYETTEVILLE
Our one bedroom apartments in Fayetteville include apartments that are perfect for singles or couples looking for one bedroom retreat. A wide range of architectural styles is included in our the collection; you're sure to find a one bedroom apartment plan that suits your needs. The one-bedroom apartments in Fayetteville offer unbeatable functionality. What you're bound to notice while looking through this apartment style is that it encompasses a wide variety of living styles. We offer the best one bedroom apartments in Fayetteville with location and amenities.
TWO BEDROOM APARTMENTS IN FAYETTEVILLE
Our two bedroom apartments in Fayetteville appeal to people in a variety of life stages from newlywed couples starting their lives together, the single adult looking for extra space or a home office or people downsizing from a house. The 2-bedroom apartment collection in Fayetteville includes two different apartment plans for a variety of lifestyles and amenities.
THREE BEDROOM APARTMENTS IN FAYETTEVILLE
The three bedroom apartments in Fayetteville collection is by far our most popular apartment plan. The three-bedroom apartment allows for a wide number of options and a broad range of functionality. A single professional may incorporate a home office into their apartment, while still leaving space for a guest room. A young couple can set up the perfect bedroom for their child while maintaining space for a study, for guests or even for another addition to their family. Carefully considering how the three bedrooms will be used — and may be used in the future — will ensure that your apartment selection will serve you well for years to come. With the best location and amenities offered in Fayetteville.